Interested in our Run for Fun Cruise?
IMPORTANT-Watch for an email reply from Kim Newton knewton@runforfuncruise.com after submitting request.
Pricing and further details can be found by calling the office toll free at 1-866-431-0130 and speaking with Kim or Anne regarding our February 24th, 2018 sailing on Royal Caribbean's Adventure of the Seas.  We will be departing from stunning San Juan, Puerto Rico and running/racing in St. Maarten, St. Kitts, St. Lucia, Antigua, and Barbados!
If you are interested in the 2018 RFFC, send along an info request and either Kim or Anne will get back to you ASAP…We hope you can join us where we will welcome you to the RFFC Family!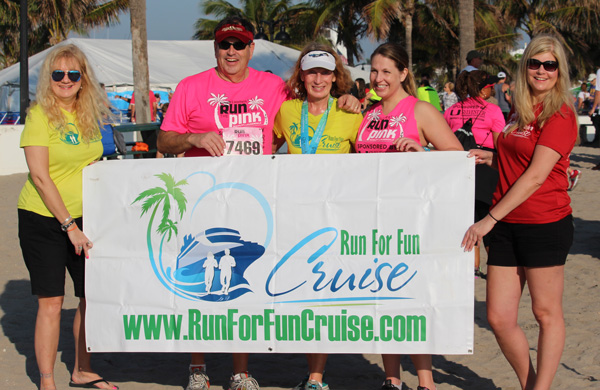 Company Headquarters:
This is an exclusive group and all reservations must be made with Expedia® CruiseShipCenters® Ancaster-Dundas. No outside bookings will be permitted. Book  early to reserve your spot TODAY!
Mahalo

So What Does It Cost?
Please submit a request or call the office to receive pricing information.
Additional Run Package of $349 USD per runner. See Run Package tab for details!
Please keep in mind that pricing is subject to change based on availability and categories booked.  It is best to speak to Kim or Anne directly after you provide your information & they will be able to get you what you need!  See you on Board!