Run for Fun Caribbean GETAWAY 2019
$299 USD PER PARTICIPANT                                                                                   
We sail February 17th, 2019 on board the beautiful Norwegian Getaway! Please come down early to South Florida and participate with our marathon partners, the Ft. Lauderdale A1A Marathon. You'll have the opportunity to run a beautiful 6K Susan Komen Run, or the gorgeous seaside half or full marathon. After your run, we'll make our way to Miami to board the Getaway and depart for the Western Caribbean for a week of Run For Fun!!
We will have events planned for Roatan, Harvest Caye, Costa Maya, and Cozumel as well, as well as lots of on board activities for you to enjoy. Included in your running package will be all our events on board and on shore.  We will also be offering exclusive group shore excursions that you will have the chance to partake in after our running events.
BOOKING YOUR CRUISE STEP BY STEP
Step 1.  Get ready to have some Fun! Visit Request a Quote page and fill in appropriate information-use the drop down menu so we know how you found us!
Step 2. We'll be ready for You! Kim or Anne from Run For Fun Cruise Tours will be taking care of your booking and walk you through the entire process from start to finish.  Cabin pricing fluctuates based on availability however because of our relationship with Norwegian Cruise Lines, you'll be sure to receive the best fares.  Plus, you are price protected; if the fare goes up, you are locked in at the lowest price!
Step 3. What about Me?  Register for your Run Package by choosing "Run Package" You will need to resister ASAP in order to receive the important email updates that go to all runners!
Step 4.  What's in Store?  Stay in touch with us socially through Facebook, Instagram, and Twitter to keep yourself connected!
Sunday February 17th, 2019 
Miami, Florida
We'll see you on board as we get ready to depart for the Western Caribbean.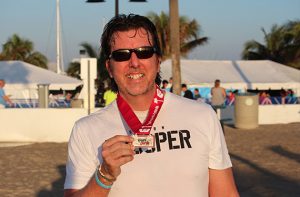 Monday, February 18th, 2019
Day At Sea
We'll see you up on deck for an early morning sunrise run or stretch out the kinks from all the travel as we do some yoga underneath the morning sun. Take the day to explore the ship and see what the Getaway has to offer you and we'll see everyone at the group dinner that night so you can meet and mingle with your fellow passengers.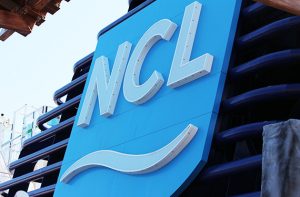 Tuesday, February 19th, 2019
ROATAN, HONDURAS
• The RFFC returns to Roatan to take on the hills and obstacles of the Honduran jungle. A Run For Fun favorite and a solid team/social building 4K-6K trail run. One not to be missed.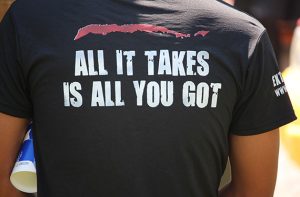 Wednesday
, February 20th, 2019
Harvest Caye, Belize
This is your private island for the day and you'll need it after the challenge of Roatan. Harvest Caye is paradise found and we'll have some awesome beach activities planned for the group that will challenge you to step outside your comfort zone and take you back to when all were kids.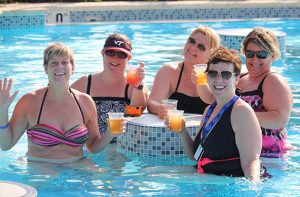 Thursday February 21st, 2019
COSTA MAYA, MEXICO
• Costa Maya is a beautiful port of call for the RFFC and we're working on the run details so stay tuned!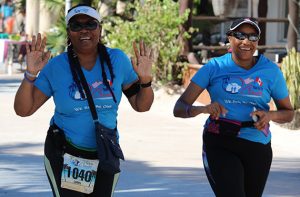 Friday, February 22nd, 2019
Cozumel, Mexico
Cozumel is one of the RFFC favorite stops because of the enthusiasm and support that we receive every time we run there. We'll have a great morning planned for all of you and look forward to returning.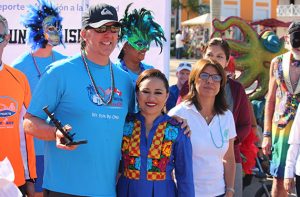 Saturday, February 23rd, 2019
Day At Sea
• Celebrate the week at our Awards Ceremony where you'll received your participation medal and we'll share some stories from throughout the week. Join us as well at our final group dinner where we'll talk about where we're headed next!/span>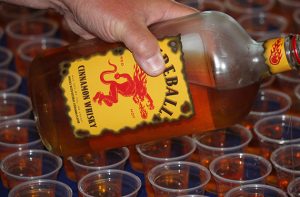 Sunday February 24th, 2019
Miami, Florida
It's never "Good Bye" but "See You Next Time" Safe travels home and on behalf of everyone associated with the RFFC, thank you for choosing to spend your week with us and welcome to the RFFC Family!